Typing emails day in and day out can get too much and sometimes, there are things that are just too hard to explain by text.
For example, congratulating someone per text is not easy, and the feeling of joy and happiness is very hard to transmit.
In a totally different context, describing a place, a room or a house is also something that is just not easy by means of traditional writing.
In all those situations, being able to just record a voice message and send it as an email, can be a day saver!
But what exactly is a voice recorder app for email after all?
What is a voice recorder app for email
Put simply, it's an app that lets you record your voice via any of the microphones available (your computer's default mic, your headphone's mic or even a custom mic that you've set up) and then makes it simple to share the recording with your recipient.
Every app does it a bit differently and depending on your needs and preferences, one with suit you better than all others, let's have a look!
Vocal - Recipients can listen to your voice note in Gmail
Vocal is the most popular app to send voice messages in Gmail with over 2'000 users. In total, their users have already sent over 10'000 voice messages.
Their popularity comes from the fact that voice messages sent using Vocal can be listened to straight inside Gmail, as shown on the image below. Which makes it a very enjoyable app for both the recipient and the sender.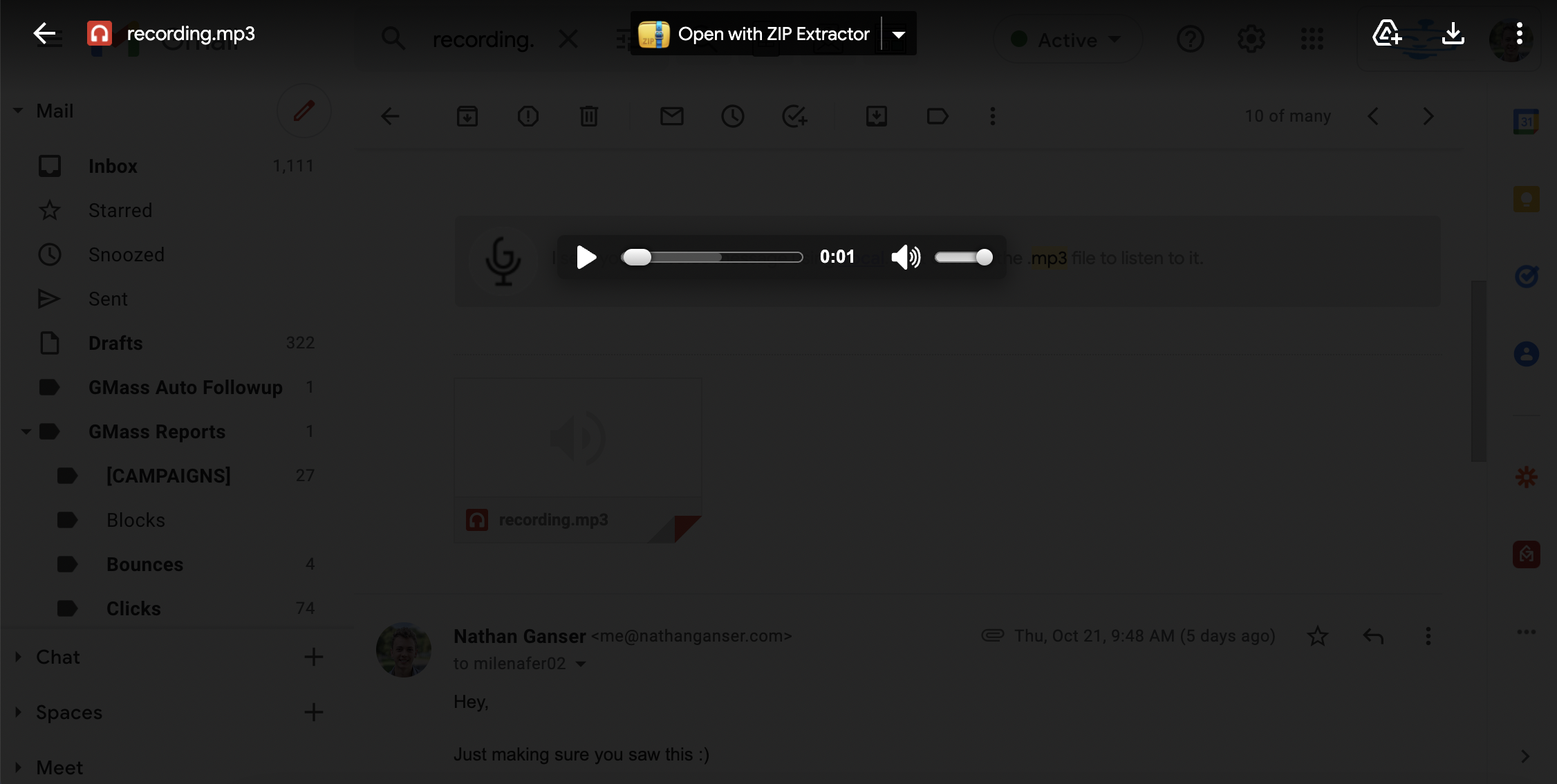 Voice messages can be recorded straight inside Gmail, just next to the send button and Vocal's free plan allows for recordings up to one minute long, with unlimited recording length being available on their paid plan.
Beep - Recipients need to open a web page to listen
In comparison to Vocal, Beep, which has already collected over 300 users, requires listeners to open a new web page to listen to the voice message, as shown below: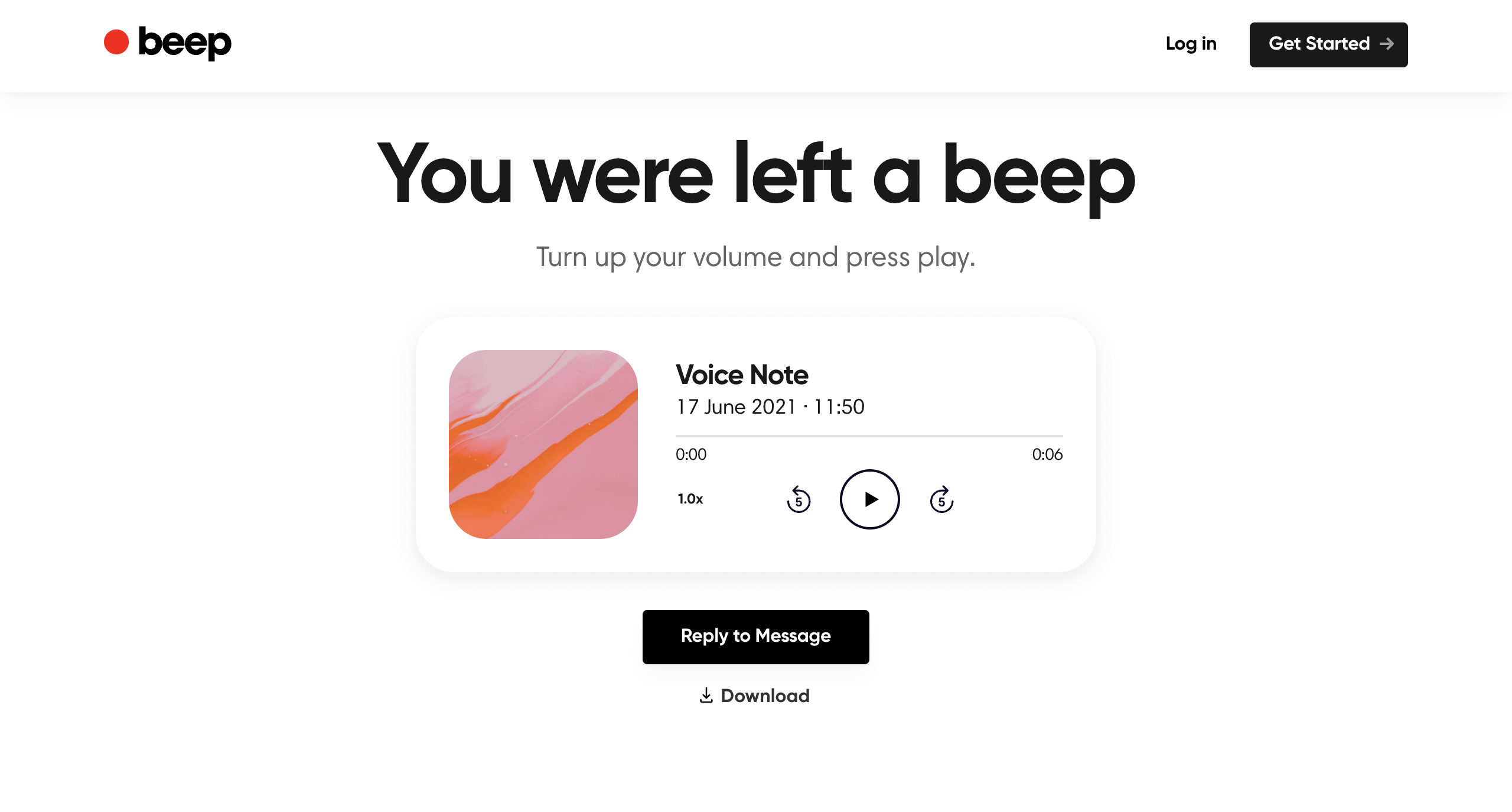 The other features are pretty similar, with Beep also allowing for voice messages to be simply recorded inside Gmail.
On top of that, Beep lets you record messages on other Google apps such as Google Docs. Still, a new web page needs to be opened in order to listen to the voice messages, which does not make for a great user experience.
Mote - Works on any web page
Mote is trying to bring voice messages everywhere, including Gmail, but does not focus on this specific platform. Voice recordings can only be listened to if the recipient uses Mote as well - which makes it a better fit for teams, but not a great solution if you want to send a voice message to a customer of yours.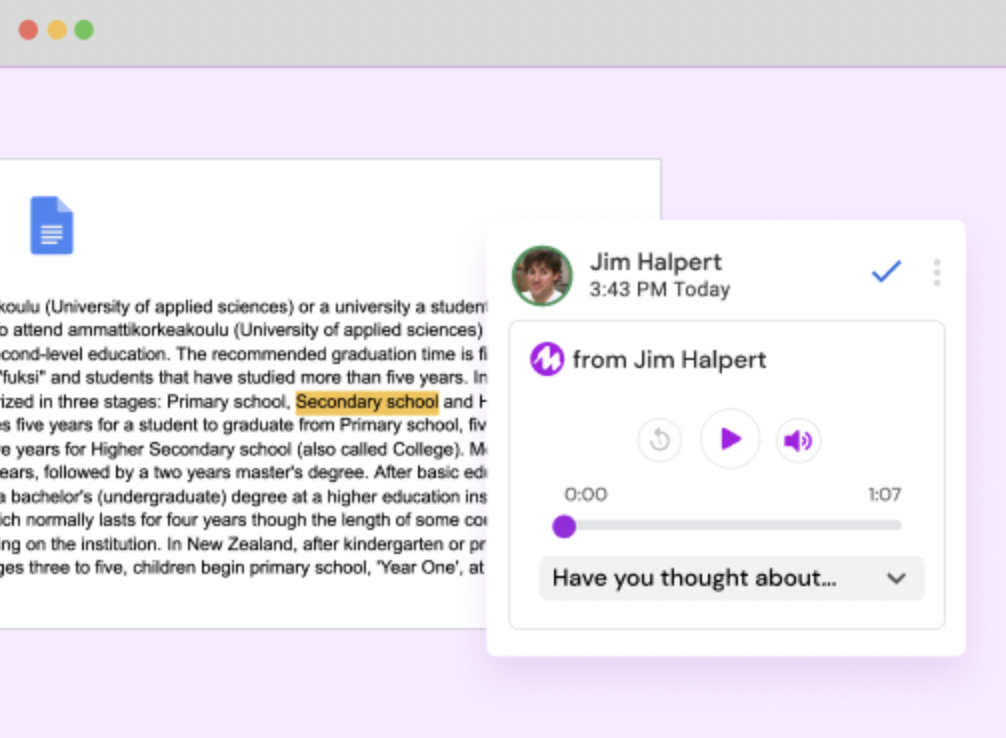 Mote also offer further business features such transcription.
RapidReply - For Outlook users as well!
RapidReply is developed by a team from Australia and is the only extension that lets you send voice messages in Outlook as well! It works very similarly to Vocal and does not require the recipient to click on a link or anything. Instead the recipient can simply open the attached mp3 file.
It is totally free but offers users to make donations via their landing page.
Are you using another app to record your voice and send audio messages per email? Let us know!