The sales world is wildly competitive, and smaller businesses are forced to compete with the much larger reach of established companies. The secret to success starts with laying a strong sales foundation that sets your company apart. Online, a one-size-fits-all approach doesn't work in this field. Instead, you need a broad range of strategies to increase your businesses marketing and sales reach. 
The playbook for sales and marketing is constantly evolving. Sales tactics that worked 10 years ago, won't work today. And sales hacks that work today, may not work next month. Selling a service poses unique challenges. Marketing and sales teams usually engage in multiple times before a customer commits, meaning sales cycles are extended.
To combat this, salespeople should receive training and mentoring, on an ongoing basis. Sales team members need to understand how to effectively communicate and evaluate the growth needs of SaaS companies.
Human resources, accounting, finance, and research and development rely on the revenue created by sales professionals. If your agency is looking to grow significantly in 2022, it's time to make some key changes to your sales tactics. Continue reading, to find 5 sales hacks to improve lead generation and customer satisfaction. 
1. Nurture Contacts with a Personal CRM software
Start with the core of your business, the people. 
A personal CRM software, or  personal customer relationship management software, can be an invaluable tool for agency founders wanting to develop more personalized interactions with prospects. In particular, boutique agencies with high-ticket offerings can benefit from this the most, especially when the founder does most of the sales.  
Between 2020 and 2027, the CRM software market is expected to grow 14.27%. Roughly 90% of organizations use some form of customer relationship management software. 
Can a personal CRM software provide value for smaller companies?
Yes! CRM software is not reserved for only corporations. Smaller agencies can greatly benefit from a customer relationship management system. 
A personal CRM software like Nat.app helps agency founders and salespeople easily determine which contacts have been neglected, so they can plan to reconnect. Nat.app's user-friendly interface categorizes your contact list, so you can easily see which relationships require attention. 
If you rely heavily on Gmail and Google Calendar, Nat.app is perfect for you. The software is specifically designed around these two tools and can automatically import your Gmail contact list. 
2. Scrape Job Platforms 
Developing an efficient pipeline that can provide high-quality, consistent leads, can be difficult for smaller agencies. In fact, 61% of marketers and sales reps find lead generation to be the greatest challenge, according to a report by HubSpot. Companies everywhere are investing in marketing automation tools to solve this problem, with MarTech forecasting $25B in annual spending for marketing tools by 2023. This next hack is going to help solve this problem, by generating a steady stream of leads. 
Maybe you've heard of web scraping? It's the process of crawling the internet for websites that fit set criteria and then extracting the applicable data. You're going to turn this concept into a unique lead generation funnel. 
Web scraping is the most efficient way to extract data from the web and automate your businesses lead generation. A web scraper can also help update your CRM, limiting inaccurate contact data and reducing time wasted reaching out with obsolete data.
A web crawler, or spider, is a specialized tool that will search the internet, looking for links and websites that match the criteria you choose. These websites are then passed to a scraper, which is responsible for actually collecting the HTML data from the webpages by identifying relevant information. With web scraping, you can target the exact kind of customer you want. 
By collecting data from tech job platforms like 4dayweek.io or Dice, you are also learning a tremendous amount of information about the needs of different software and tech companies. 
For example, if a SaaS company is trying to fill multiple sales and marketing roles, this may be demonstrating a pain point. Reach out to these companies and convince them of the value that your agency could provide. Many smaller SaaS companies will look more favorably on hiring an agency to completely outsource work versus more FTEs. 
Liberty Metrics is a company that provides web data solutions. Using web scraping, they generated over 10,000 targeted leads with a 25% conversion rate for a client in the pharmaceutical field. Such a phenomenal conversion rate displays the value of this type of lead generation. 
Ready to try web scraping? Get started today with ScrapFly, a web scraping management system with highly competitive pricing and the 'best success rate on the market'. 
3. Manage Leads 
Once you have this bank of leads, you need to manage and track the progress on each lead. CRM software, focused on lead management and cold calling, can help your agency sort through leads in an organized way, while monitoring the success of your salesperson.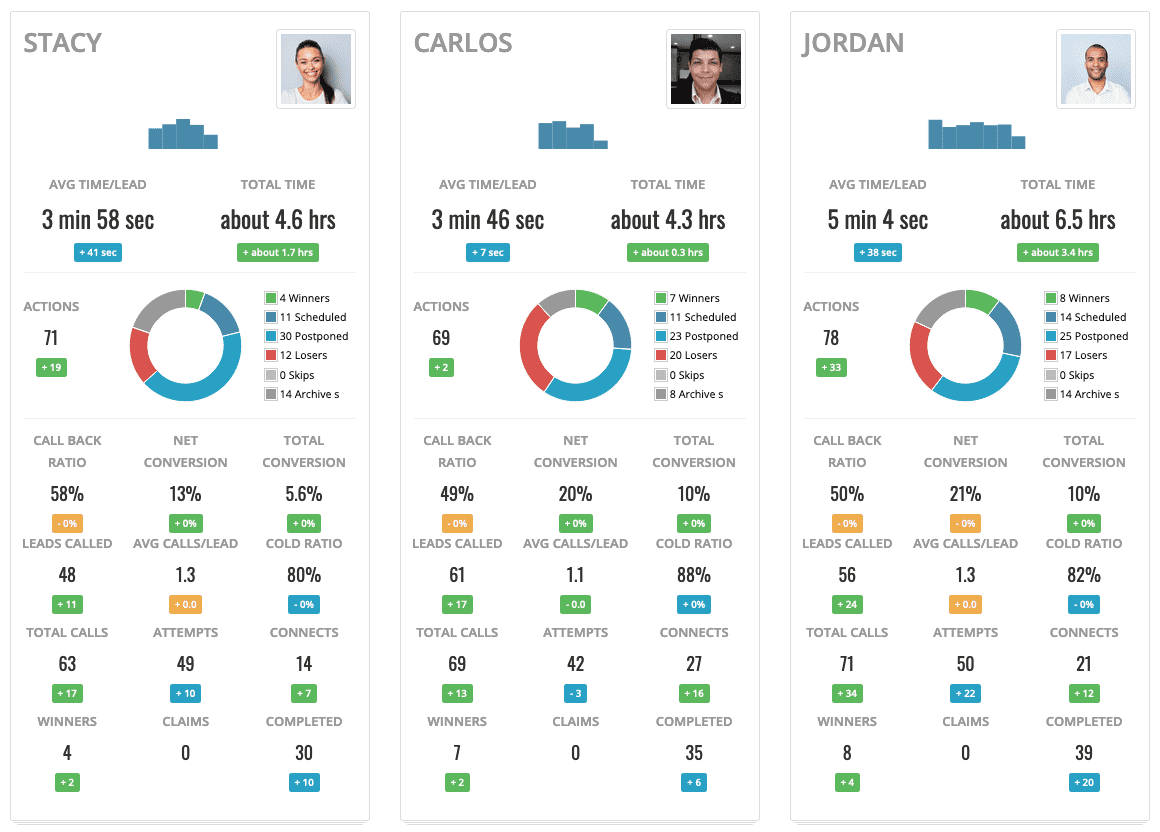 Within a single lead management system, you can track leads, remove duplicate leads, use power dialing service, and craft email followup templates. First calling and then send a followup email to remind the lead about your conversation, concerning how your agency can help. Sales cycles may shorten by adopting a robust cold calling process.
4. Build Social Media Following
Don't underestimate the value of social media, especially as a small agency. It's not overrated or over saturated.  
Social media is a great way to drive visitors to your website, where they may convert into customers. Your company and sales reps should develop a social media community by increasing engagement with followers. Provide valuable content, respond to messages, and your audience will naturally grow. 
A professional and cohesive social media presence can increase the chance that buyers will engage in social selling by 81%. Top sales and marketing professionals understand the value in social selling tools, and 90% of those that engage in social selling regularly outperform their peers.
The social media platform of choice will depend upon your agencies target demographic and the ideal client profile. B2B sales reps strongly favor Twitter and LinkedIn for developing a social media following. According to a recent survey, 92% of marketers use LinkedIn and 82% use Twitter to generate leads and sales. 
If you need to connect with design professionals, opt for growing through Instagram. This is the preferred platform for UX/UI designers, graphic designers, and other related roles. In the last quarter of 2021, Instragram narrowly beat TikTok, as the most downloaded social media application. 
Instagram has pivoted recently and started developing powerful tools for marketers with ecommerce applications. Develop your brand voice by creating Instagram guides that collect related posts and information into a single concentrated source. Social media experts recommend posting stories 5x a day to improve follower retention.
5. Scale Account Management with Client Portal
As your agency grows, consider adding client portal software, such as Service Provider Pro, to your repertoire. Without an organized system for invoices and projects, things are liable to get missed. A client portal provides a secure way to share information, bridging the gap between you and your clients.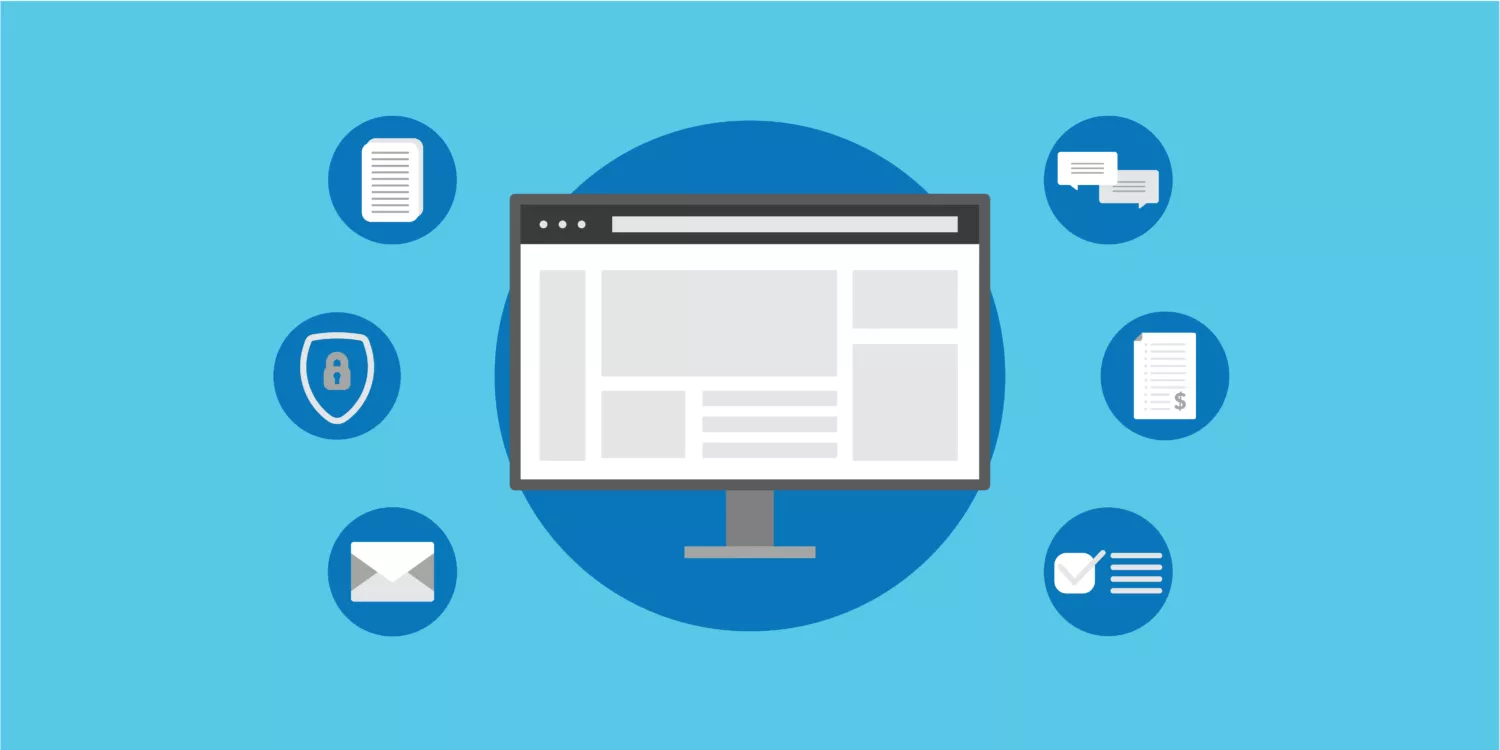 Keep clients up-to-date with real-time reporting on the status of ongoing projects. This will save your reps and account executives time that is normally spend engaging in back and forth communication with clients. Reinvest this saved time into other activities to grow the agency. Plus, clients love that they can instantly see the status of their orders.
With SPP, invoices and billing are streamlined, and clients can download current and past invoices on-demand. Instead of requiring transactions for each order, clients can deposit funds into their account and monitor the account balance, as they place new orders. The more barriers you remove between clients and ordering, the more sales you will make. 
Choose a Direction
It's the beginning of 2022 and there is a ton of time to grow before the end of the year. Which of these 5 proven sales hacks will your team benefit the most from? Depending on your agency's adaptability and goals, you can even introduce multiple hacks for a multiplicative effect!
Poor customer relationship development? Consider a CRM system.

Can't get enough leads? Then consider web scraping. 

Cold calling conversion rates are low? Look into lead management software. 

Brand awareness is lacking? Social selling may be the key.  

Want to reduce communication gap with clients? Introduce a client portal.